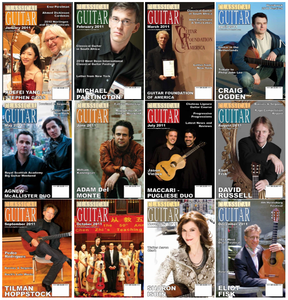 Classical Guitar Digital Archive: 2011
Get a year's worth of Classical Guitar with this digital archive. Each issue covers the full spectrum of people, instruments, and ideas that matter to the classical guitar community.
Read interviews and profiles of artists like Michael Partington, Craig Ogden, the Agnew-McAllister Duo, Adam Del Monte, the Maccari-Pugliese Duo, David Russell, Tilman Hoppstock, Sharon Isbin, Eliot Fisk, and more.
Conveniently packaged as PDF files, you can save each issue to your computer, tablet, or mobile for reading on or offline.
---
We Also Recommend
---