News
Posted by Kelsey Holt on
Today's excerpt from Traditional Songs with Jody Stecher invites you to play the first eight measures of "I Had But 50 Cents."
Posted by Tricia Baxter on
Study one of classical guitar's most enduring works from Spanish composer Francisco Tárrega.
Posted by Kelsey Holt on
Play the first eight bars from this popular bluegrass and old-time tune.
Posted by Kelsey Holt on
Try this short exercise to get your fingers ready to play the Beatles' hit.
Posted by Tricia Baxter on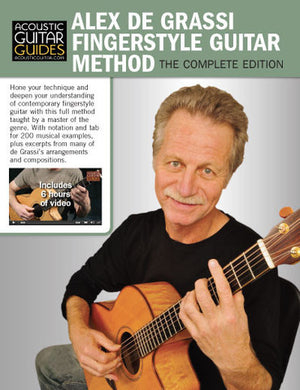 Passing tones can add emphasis to chord changes and create a more contoured bass line. See them at work in today's excerpt from
The Alex de Grassi Fingerstyle Guitar Method.
---