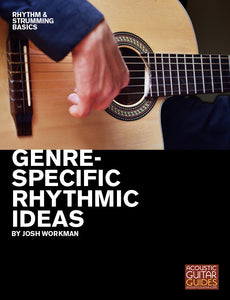 Rhythm and Strumming Basics: Genre-Specific Rhythmic Ideas
This lesson will teach you how to play the classic rhythms of blues, reggae, funk, and Gypsy jazz. You'll extract the essence of what you might be expected to play in order to make things sound authentic. In addition, we'll discuss a little bit about the origins of each style.
This informative guide offers written instruction, tab, and full notation, plus 2 minutes of video.
by Josh Workman
---
We Also Recommend
---