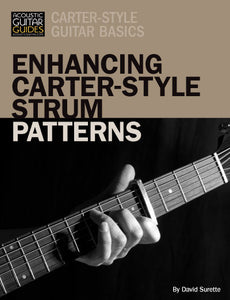 Carter-Style Guitar Basics: Enhancing Carter-Style Strum Patterns
As guitarist for the Carter Family, Maybelle Carter pioneered the boom-chuck approach to rhythm guitar. Download this helpful guide to learn how to add alternating bass notes and upstroke strums to the basic boom-chuck rhythm.
Includes:
Simple guidelines for creating authentic alternating bass patterns.

Information on how to adapt Carter-style strumming patterns to 3/4 time.

Includes 5 minutes of video.
By David Surette
---
We Also Recommend
---