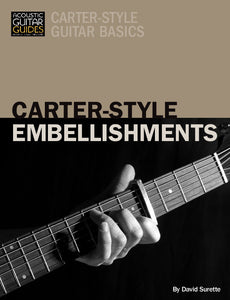 Carter-Style Guitar Basics: Carter-Style Embellishments
As guitarist for the Carter Family, Maybelle Carter pioneered the boom-chuck approach to rhythm guitar. Download this helpful guide to become familiar with the most basic elements of the style.
Learn how to add flourishes like hammer-ons, pull-offs, and subtle melodic variations to melodic bass lines.

Includes 7 minutes of video.

By David Surette
---
We Also Recommend
---