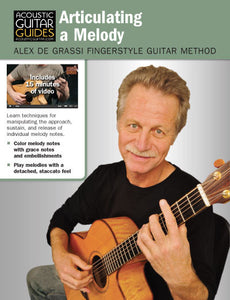 Alex de Grassi Fingerstyle Guitar Method: Articulating a Melody
Learn techniques for manipulating the approach, sustain, and release of individual melody notes.
Let your playing impress when you color melody notes with grace notes and embellishments.
Play melodies with detached, staccato feel.
Includes 15 minutes of video instruction.
By Alex de Grassi.
---
We Also Recommend
---